4/29/13 - 10:15 AM - His Grace Zachariah Mar Theophilus - Medical condition updates from Diocesan Center , Houston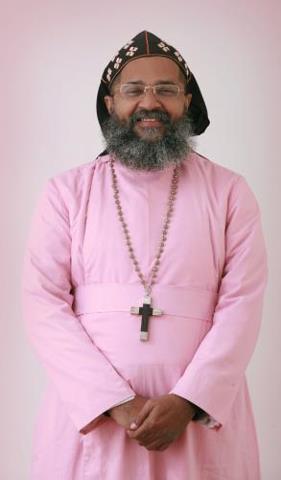 His Grace developed a temperature overnight ( Sunday Night ) with what looks like a urinary tract infection and the medical team is treating  His Grace for that now. His Grace Still continues to experience pain on his knee and on pain medication now. He Grace is very conscious and talking to everyone now.
We are still waiting for the pathology results from the medical team treating His Grace.
At the request of His Grace, Rev Fr. Joshua George ( Binoy Achen , St Mary's Church – Houston ) gave Holy Qurbana to His Grace yesterday.
Again The doctors are not considering this as a life-threatening situation - For the time being, we are discouraging visitation and phone calls to the hospital, and please advise the same to all the faithful in your respective parish.
We are requesting all our clergy and faithful to pray for His Grace, that God may have mercy on him and provide healing and restoration of health.
Your Shepherd in Christ,
Alexios Eusebius Metropolitan
Monday April 29, 10.15AM