Chicago Area Orthodox Vacation Bible School ( OVBS) a Blessed experience for all the participants.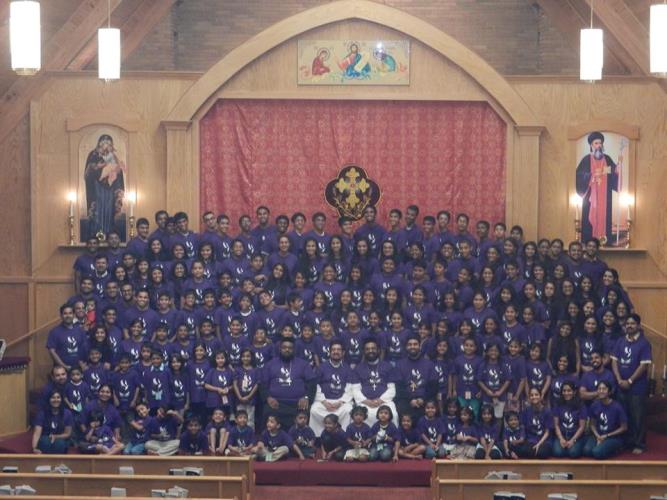 This year's  Chicago Area OVBS   was held  from Thursday July 18 - Saturday July 20 at St. Gregorios Orthodox Church, Elmhurst. The theme verse this year is taken from James 4:10, "Humble yourselves in the sight of the Lord, and He shall lift you up.".
Holy Qurbana was conducted on Saturday July 20th for all OVBS participants  by Rev. Fr. Christopher Mathew ( Youth minister , Chicago Area ).
See below a slideshow showing the blessed experience that all the participants had in the Chicago Area OVBS 2013