Dallas Area OCYM Youth Fest & Family Night 2013 held August 24th a Grand Success.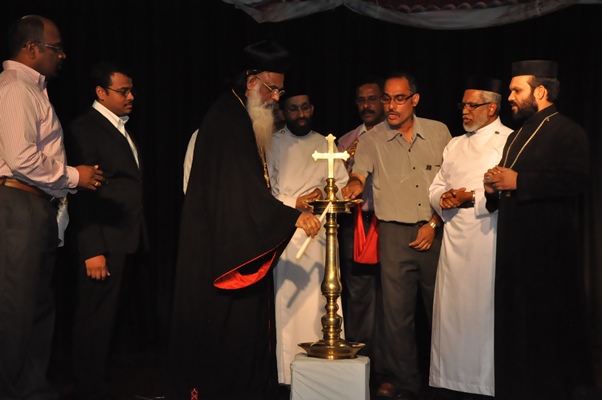 The OCYM Dallas Area Youth Fest & Family Night 2013 was held at MGM Auditorium at Garland, Dallas, USA, on August 24th Night, which was hosted by St. Gregarious OCYM Unit. The event was inaugurated by H. G. Dr Jospeh Mar Dionysius the Metropolitan of Calcutta Diocese with the presence of Rev. Fr. C J Thomas and Rev. Fr. Raju Daniel, OCYM Dallas area secretary Johnson Jacob and Coordinator Shibu Mathew, Diocesan Council Member  Mr.Elson Samuel, Sabha Managing Committe member Mr. Thomas Rajan  and representatives of all 6 Dallas area OCYM Units. The inaugural melodious song sung by Rev. Fr. Rajesh K John.
Classical and devotional songs, classical and modern dance, Indian patriotic skit, the Christian traditional Margam Kali the drama of Snapaka Yohannan ( John the Baptist) etc. performed by different age group.
All the OCYM units joint effort to keep up the amity among the Christian community in Dallas area. It was memorable cultural night was made possible by the participation of OCYM Units of St. Mary's Valiyapally, St. Mary's Orthodox Church of India, St. Thomas church, St. George church and St. Gregorious.
Rev. Fr. Mathews George, Rev. Fr. John Kunnathusherril and Rev. Fr. Thampan Varghese were present in this occasion. Johnson Jacob Secretary and Shibu Mathew coordinator gave leadership to this event.