Diocesan Metropolitan Makes Second Pastoral Visit to Kansas City
Kansas City: Our Diocesan Metropolitan made his second pastoral visit to the St. Gregorios Orthodox Church of Kansas City from September 21-23.  His Grace led a family prayer fellowship on Saturday evening, celebrated the Divine Liturgy on Sunday morning and convened a town hall meeting with all the parishioners to discuss future goals of both the parish and the diocese.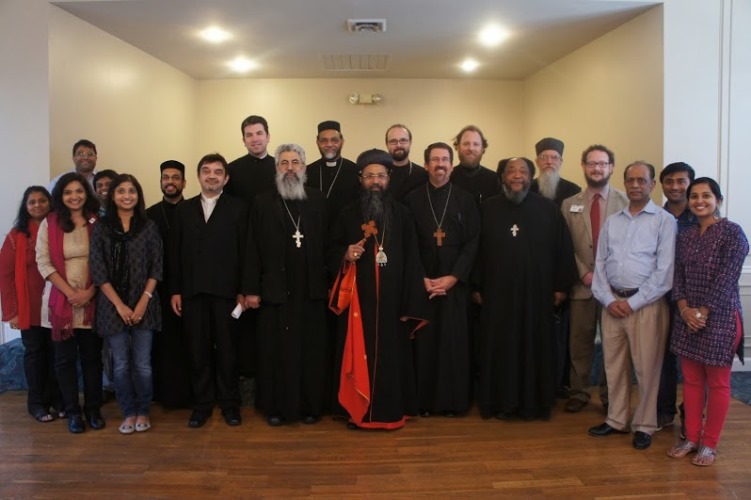 On Monday, September 23rd, Diocesan Metropolitan  His Grace Alexios Mar Eusebius  hosted an Orthodox Clergy Fellowship Luncheon at the parish. Priests representing the Orthodox Church of America, Serbian Orthodox Church, Antiochian Orthodox Church, Ethiopian Orthodox Church and Malankara Orthodox Church were all in attendance.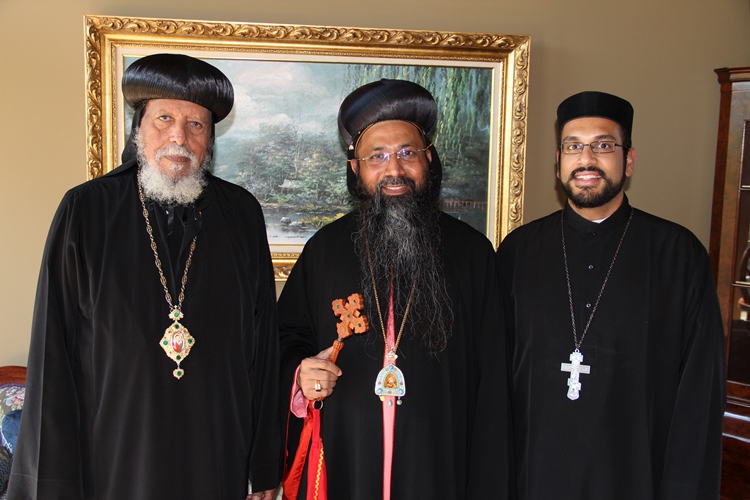 On Monday afternoon, a special meeting was arranged with our Diocesan Metropolitan and His Grace Bishop Makarios, Bishop General of the Coptic Orthodox Church and Bishop of the Eritrean Archdiocese of North America, who was also visiting Kansas City the same weekend. Bishop Makarios recalled his visit to New Delhi in 1961 for the World Council of Churches gathering and commented on the inspiring message given by His Grace Paulos Mar Gregorios of blessed memory, who was a layman at the time. Both Mar Eusebius & Bishop Makarios shared their call to ministry, experiences and their current responsibilities within the Holy Church. Their Graces expressed their joy in being able to meet each other for the first time and considered it God's Divine plan that such a meeting even took place.
For more pictures of the weekend: CLICK HERE!