Glory to God : New Diocesan Center Contract signed . Tentative closing scheduled for July 24,2013. Please keep the Diocese in your prayers.
See Video Tour below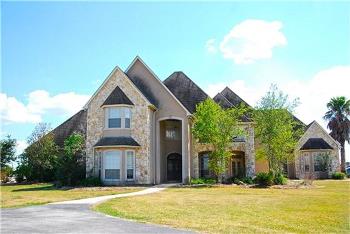 Believe, you will see the glory of God (John 11:1)
Details of a Proposed Diocesan Center :
Located at 3101 Hopkins Rd, Beasley, TX 77417.Currently on the property, there is a residential home (7,175 sq. ft.) built to a high standard with modern day upgrades, equipped with wood flooring, a spacious office, 6 bedrooms (one master bedroom on each floor), 5 and 1/2 baths, 8 air conditioners, 4 wells, 3 fireplaces and a large open-air balcony on the second floor. There is one large barn which can easily be converted to a Conference Hall (there is a fully furnished suite above this barn); a separate guest house with 3 bed rooms, a large pond and enough land (100 acres) to build all the facilities we will ever need.The property is also unrestricted regarding usage, and the already existing mansion and other buildings makes it much cheaper and easier to do further improvements/modifications to the property.The current list price for this entire property including the current home, guest homes, and the entire 100 acres of land is 1.35 million dollars.