Go in Peace Good and Faithful Shepherd. His Holiness Marthoma Didymus I Entered Eternal Rest.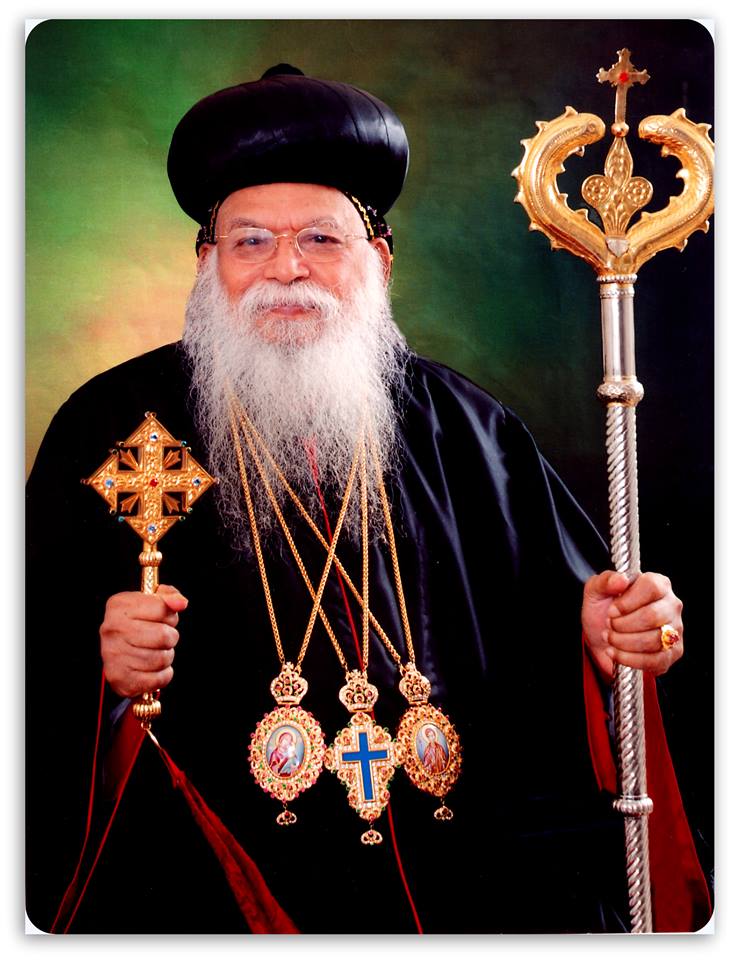 Dear Respected  Achens and all the faithful members of our  Dicoese
This is to inform you that His Holiness Moran Mar Baselios Marthoma Didymus I, the Valiya Bava of our church has entered into eternal rest while at Parumala Hospital at 7:35 PM (Indian time) on May 26, Monday evening. His Holiness was 93. The burial service is to take place at Pathanapuram Mt. Tabor Dayara at 11:30 AM (Indian time) on Wednesday, May 28, 2014.
I was able to meet Valiya Bava Thirumeni two weeks ago at Parumala Hospital. It was a blessing that I could be with His Holiness for some time before his passing. I spoke with His Holiness Paulose II Bava Thirumeni this morning about the arrangements of the funeral. Since it is very hard for me to reach there by Wednesday morning, I am not planning to attend the funeral. Let us keep the soul of Valiya Bava in our prayers including the funeral arrangements.
There will be a memorial service at St. Thomas Cathedral Houston tomorrow (Tuesday) evening, the same day that the funeral service is to take place in Kerala. Evening prayer starts at 7:00 PM followed by a part of the Burial Service (Kohnaitho Susrusha), after which there will be a small meeting commemorating the life and contribution of Valiya Bava.
Please conduct special prayers for Valiya Bava Thirumeni during the Feast of the Holy Ascension and also this coming Sunday. In all our parishes, you must conduct a memorial service this Sunday after Holy Qurbana commemorating the life and contribution of Valiya Bava Thirumeni to the Malankara Church.
Your shepherd in Christ,
Mar Eusebius