His Grace Geevarghese Mor Coorilos Consecrated the new Church premises of St. Gregorios Orthodox Church, Mississauga, Ontario.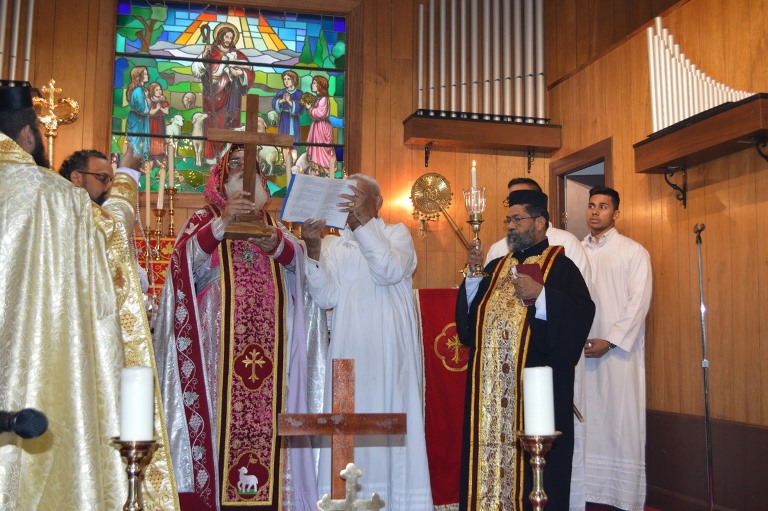 The Consecration of the new Church premises of St Gregorios Indian Orthodox Church, Mississauga, was held on Sunday, October 30 2016 at the newly acquired Lakeview Church premises in Mississauga. The Consecration service was led by His Grace Geevarghese Mor Coorilos, Metropolitan of the Diocese of Bombay of the Indian Orthodox Church in the presence of Very Rev Lazarus Ramban, Cor Episcopos, Rev Fr P M Cheriyan (Texas, USA), Rev Fr Chacko Daniel (Toronto) and Rev Fr Blessen Varughese, the Parish Vicar. The Consecration service uniquely marked the concelebration of the Koodos Etho Sunday (marking the start of the Church calendar, also known as Sanctification Day) as well as the Feast of the Parish Patron Saint, St Gregorios of Parumala. The blessed occasion was attended by a large gathering of Church members.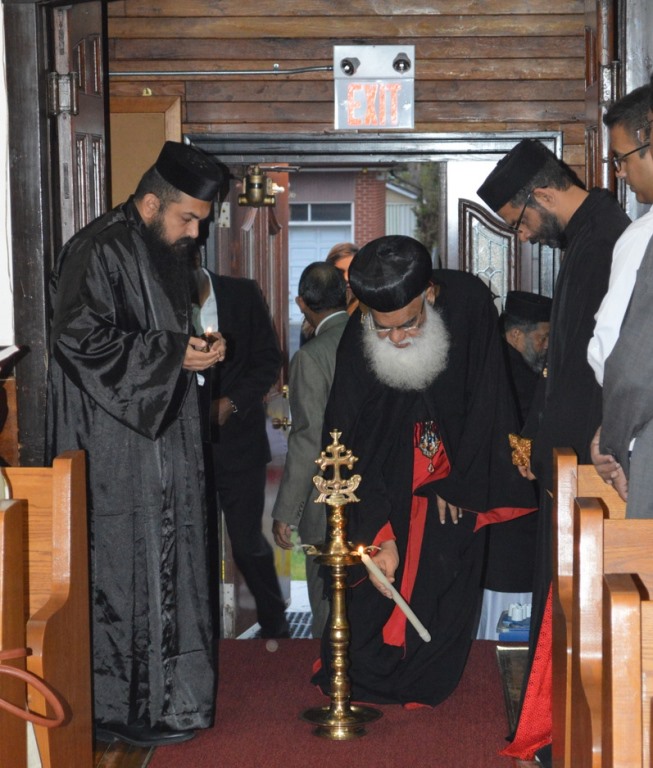 At a public meeting that followed the Consecration service, messages of greetings received from His Holiness the Catholicos of the East and Supreme Head of the Indian Orthodox Church, Moran Mor Baselios Mar Thoma Paulose II, His Grace Zachariah Mor Nicholovos, the Diocesan Metropolitan, and their Graces Yuhanon Mor Meletius, Metropolitan of Thrissur Diocese and Alexios Mor Eusebius, Metropolitan of South West American Diocese were read. Other messages read were from the Rt Hon Justin Trudeau, Prime Minister of Canada, the Honble Kathleen Wynne, Premier of Ontario, Rev Fr Dr Bijesh Philip, Principal of the St Thomas Orthodox Seminary, Nagpur, India and the First United Church of Port Credit who were hosts for this Parish for the last 6.5 years. The meeting was also attended by several clergy from sister parishes including Rev Jacob Anthony (CSI), Rev Fr Chacko George (MOSC), Rev Shibu Samuel (Mar Thoma Church) and Rev Fr Anoop Thomas (MOSC). Parish Vicar Rev Fr Blessen Varughese welcomed the gathering and Parish Secretary Mathews John addressed members. Parish Trustee Matt Mathews proposed a vote of thanks. The Parish also honored key volunteers Abey Kalathil, Iyonne Rippie and Manoj Jacob-John, who worked tirelessly to complete modification work at the premises.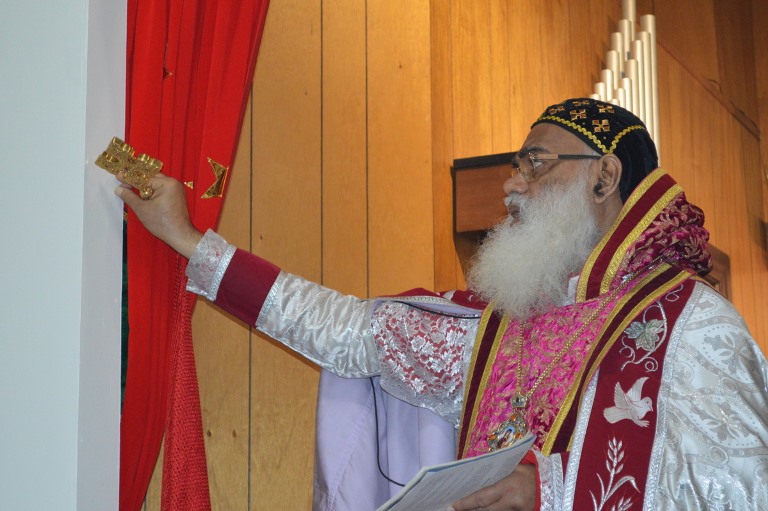 St Gregorios Indian Orthodox Church, Mississauga, is one of the several parishes of the Indian Orthodox Church in the Greater Toronto Area (GTA). Following the Parish's relocation to the Lakeview Church, the Parish will now also be known as the Lakeview Parish in keeping the legacy of the Lakeview Baptist Church that existed in the premises from the early 1940s. HG Mor Coorilos in his presidential address exhorted members to be active in the service of the local community and to reflect in their presence the love of Christ.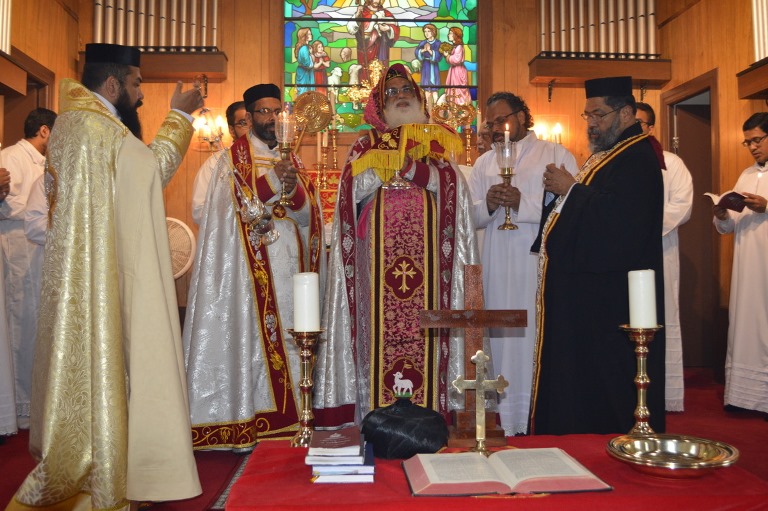 News Send by : Mathews John, Secretary - St. Gregorios Indian Orthodox Church, Lakeview Parish