Liturgical Book Survey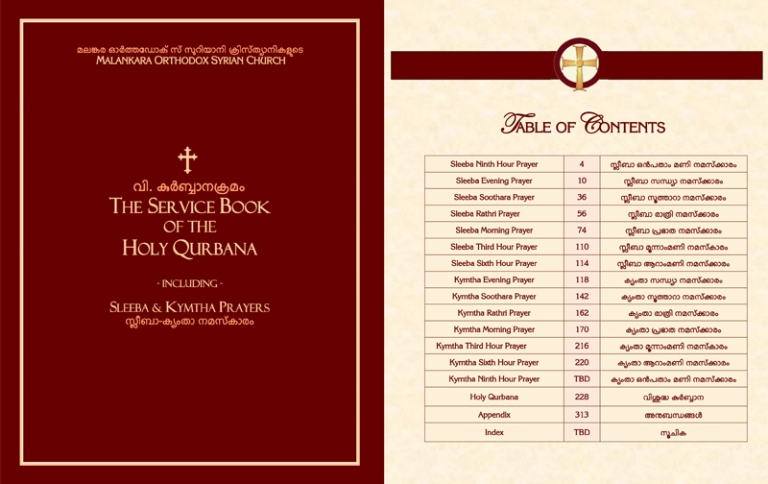 Under the guidance of Diocesan Metropolitan, His Grace Alexios Mar Eusebius, a Liturgical Book Committee was formed for the Diocese of South-West America in late 2011. This committee was tasked with creating a standardized liturgical prayer book for the diocese to include Malayalam, Transliteration, and English. The effort also encompassed working alongside the Liturgical Translations Committee to examine the current English translations, compiling missing translations/services, and creating a standardized text based on scholarly collaborations from the Syriac texts available. With God's grace, much progress has been made.
Along with the standardization efforts, another aspect of the project is to evaluate the current circulation of books, and assess the demographic needs and experiences. Below is a link to an online survey that will only take a few minutes to complete and will greatly help further this study:
Kindly submit your response at the earliest, and please remember this project in your prayers.
Thank you for your valuable time and input.