Mar Barnabas Educational Award for the year 2014 Recipients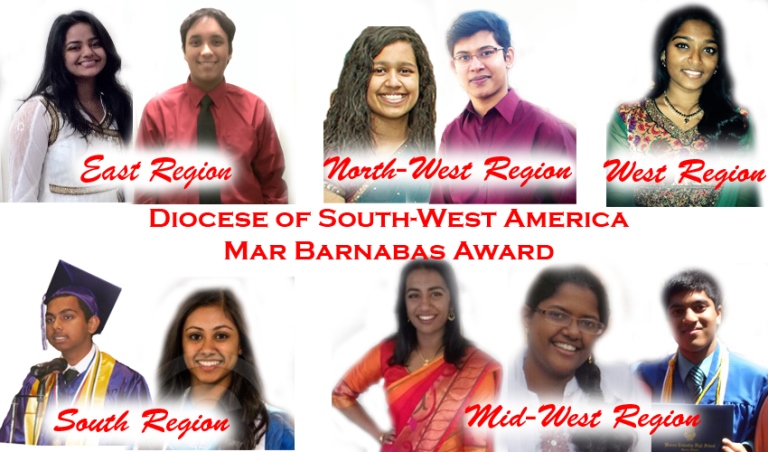 Dearly Beloved,
We are pleased announce the names of the recipients of Mar Barnabas Educational Award for the year 2014. The Award committee has received 15 applications from all different regions of this diocese. All applicants did their best, and the evaluation was tough. The committee, after careful evaluations, has identified 10 recipients for this year; 5 first places and 5 second places. I thank all applicants and congratulate them for their accomplishments. Every applicant did their best and a winner in many ways.
I congratulate and thank all children who applied for this Award and encourage them to continue to live with their hopes and dreams identified in their personal statements. I also congratulate the parents, Clergy and Sunday school teachers who helped them mold their life aspirations.
Effective this year ( 2014 ) we will announce the Barnabas Educational Award along with the Memorial Day of His Grace Mar Barnabas of blessed memory. I also want to ask you to encourage High School students to apply for this Educational educational award without hesitation. Today the Award amount comes from the Diocesan funds. I encourage people to pray for the success of this Scholarship and help us expand the scholarship program to other avenues.
May the Grace and Mercy of our Lord and Savior Jesus Christ be with you all during this time of the feast of nativity and in the year 2015,
Your Shepherd in Christ,
Alexios Mar Eusebius
Metropolitan
---
Diocese of South-West America - Mar Barnabas Educational Award 2014
---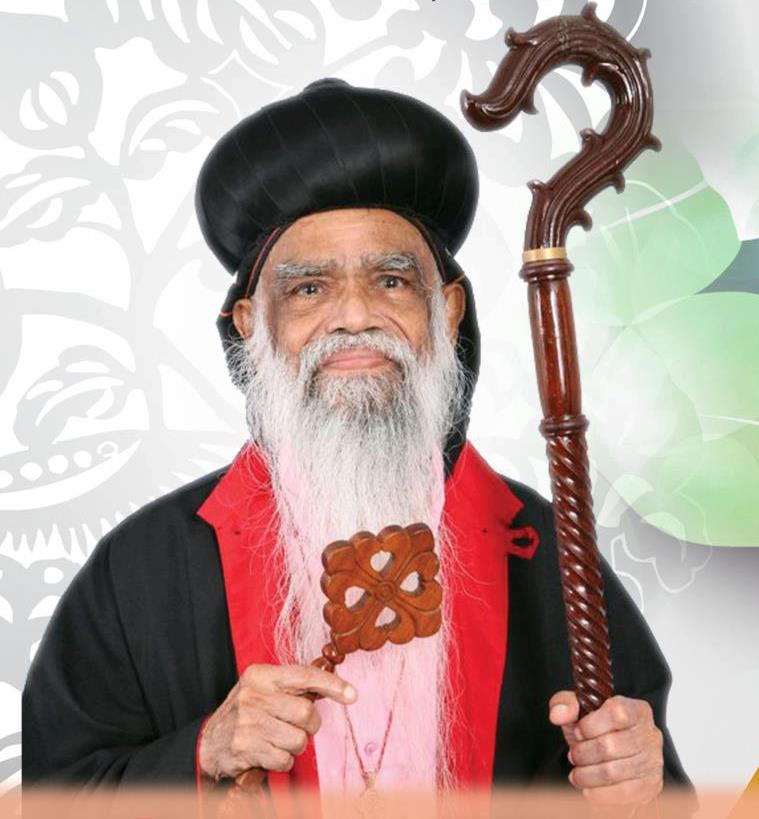 ---
Eastern Region
Reuben Thomas St. Mary's, Atlanta, GA - Regional Rank 1
Glenis Maryann Thomas St. Thomas, Oakland Park, FL - Regional Rank 2
Midwestern Region
Sharon Mathew St. Gregorios, Elmhurst, IL - Regional Rank 1
Honey Joseph St. Thomas, Chicago, IL - Regional Rank 2
Roshen Samuel St. Gregorios, Elmhurst, IL- Regional Rank 2
Southern Region
Jefin John Jacob St. Gregorios, Houston, TX - Regional Rank 1
Angalie Ann Koshy St. Thomas, Dallas, TX - Regional Rank 2
Western Region
Nicol Miriam John St. Thomas, Los Angeles, CA - Regional Rank 1
Northwestern Region
Dora Annie Paul St. Mary's, Calgary, AB (CA) - Regional Rank 1
Cyril Binny Kuruvilla St. Mary's, Calgary, AB (CA) - Regional Rank 2