MGOCSM Mission Trip -Tornado Relief in Moore, Oklahoma on June 14-16, 2013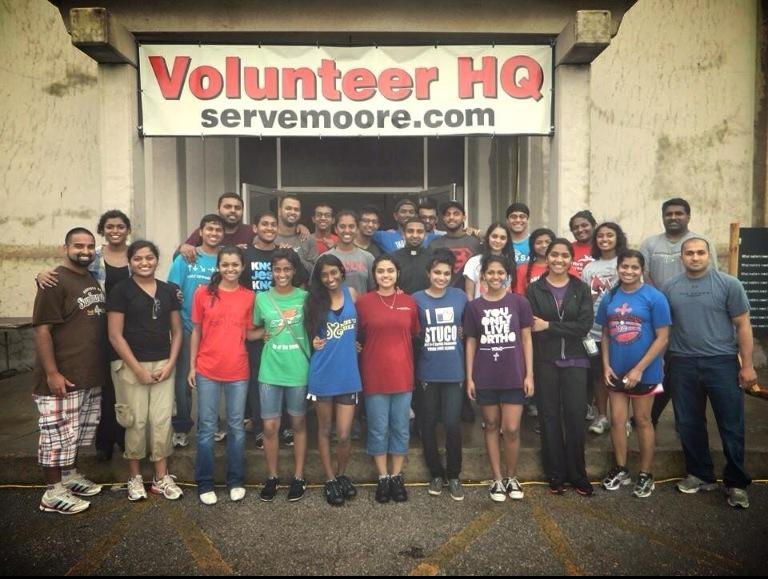 In response to the tornadoes which devastated the city of Moore, Oklahoma on May 21st and 31st, the MGOCSM of the Diocese of South-West America organized a weekend mission trip to the recovering city to assist in local relief efforts. Many cities in central Oklahoma were impacted by the Spring tornadoes, including Newcastle, Shawnee, South OKC, and El Reno; however, the damage in Moore was the most prominent overall as it resulted in 26 deaths, 300 injuries, and over 12,000 destroyed homes.
On June 14-15, almost thirty MGOCSM members gathered at the Serve Moore Volunteer Headquarters along with MGOCSM of North America General Secretary, Rev. Dn. Daniel Mathai. The team worked nine-hour shifts on both days, cleaning up the debris of former homes and meeting the residents who have lost so much. On Sunday, the volunteers gathered at St. Thomas Orthodox Church in Oklahoma City for Holy Qurbana to conclude the mission trip and pray for the recovering community before returning home.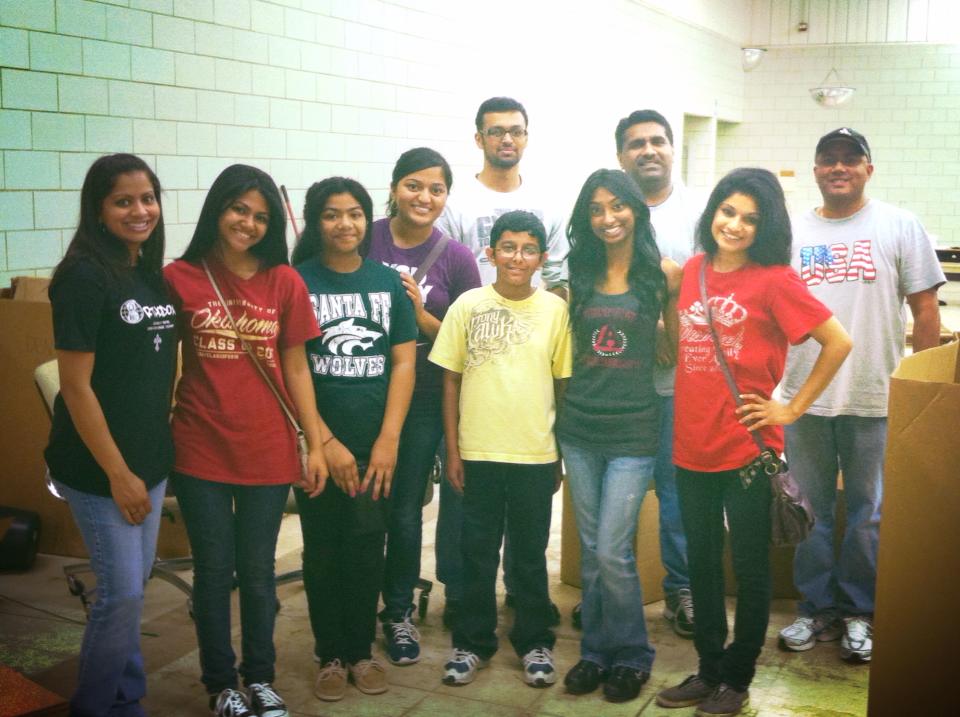 Volunteer James Jacob from St. Mary's Church of India in Dallas recalls his experience, "I have only seen a tornado's destruction on TV before, but seeing the aftermath in person was no comparison. Things that were 2 stories high and people's personal possessions were a pile of rubbish. Everything was gone in an instant and I had the opportunity to see what was left. It helped me realize how blessed I am to have what I have and to be satisfied with all of it. In all, it was a great experience and I would be more than happy to help out again."
The South-West Diocese is grateful to all those who have willingly offered their time and prayers to people of Moore, Oklahoma. We would like to recognize the MGOCSM leaders, namely Ms. Clara Thomson (Vice President) and Mr. Ajith Joy (Service Coordinator), of Oklahoma for their outstanding work in researching and organizing the mission trip.
We encourage all MGOCSM units and church organizations to join in continued tornado relief efforts by volunteering for future mission trips, organizing a donation drive, and remembering our brothers and sisters in your prayers. The next mission trip will be on August 2-4, contact Ms. Clara Thomson for details ( This e-mail address is being protected from spambots. You need JavaScript enabled to view it ). Opportunities for sending donations can be found through Oklahoma Goodwill Stores (www.okgoodwill.org), Destiny Christian Center (www.destinychristian.com/tornado), and www.moore.recovers.org.
Send by:
Sangeetha Thomas
DSWA MGOCSM Joint-Secretary