MGOCSM News - Dallas Area Team Christ Camp 2015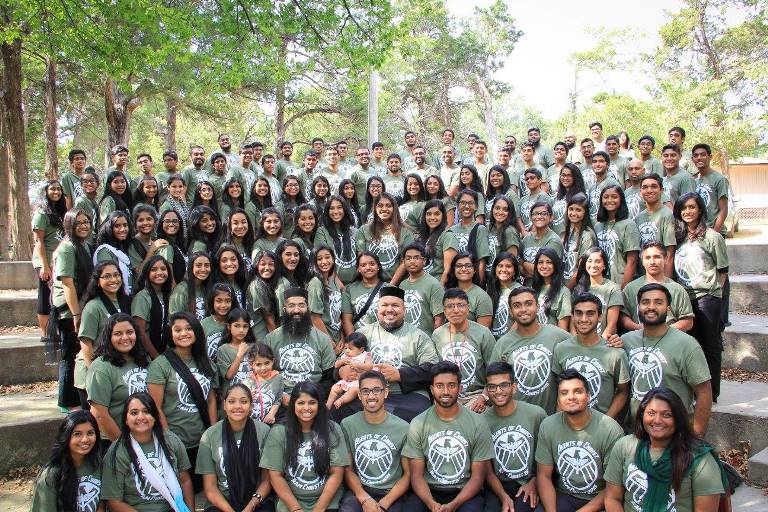 On September 4th through September 6th, the Dallas and Oklahoma Area MGOCSM hosted is 12th Annual Team Christ Camp at Camp El Har in Dallas, Texas. This year's theme, "Agents of Christ," is taken from Ephesians 6:16. We were blessed with the presence of Rev. Fr. Aju Mathews as a guest speaker for the weekend. The goal of this year's camp was to train our youth to be more comfortable with their faith when doubts arise. Aju Achen presented the youth with different scenarios on how we can build and defend our faith. He did a great job keeping the youth engaged during his speaker sessions by constantly using examples from comic books that were familiar to the participants.
Apart from the speaker sessions, there were many activity based workshops lead by the different group leaders. The workshops had a "boot camp" twist to it, making the participants train both physically and spiritually. Ending off Saturday, there were different activity rotations leading up to the finale which was a Holi War. The camp ended with Divine Liturgy celebrated by Rev. Fr. Aju Mathews and post-Liturgy fellowship on Sunday afternoon.
"Team Christ 2015 was one of the most memorable MGOCSM events that I have participated in. The committee did a fantastic job on making sure everything went according to plan and that everyone was having a good time. Aju Achen's speaker sessions and the implementation of the running theme of the Avengers, together, created a memorable experience. The social activities were also a great rush, like the Holi war and the pumped chanting with Sini Chechi. I'm glad that I got the opportunity to be a part of this year's Team Christ." — Tommy Samuel (Camper)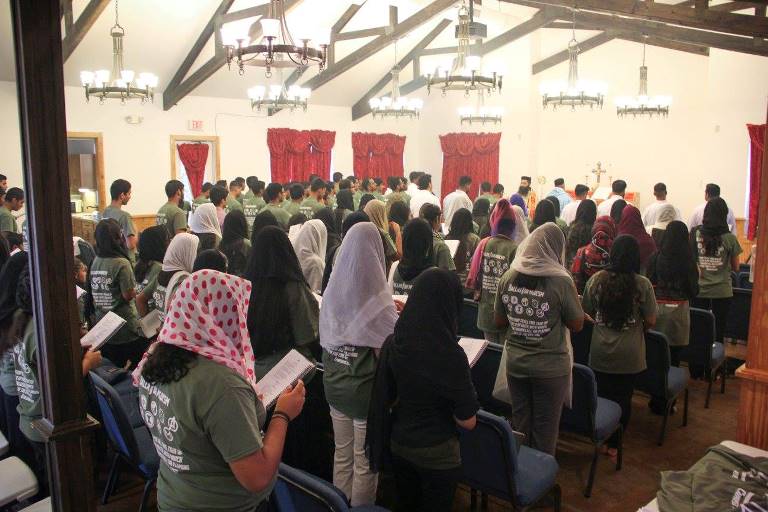 "The Team Christ Camp of 2015 was one of the many that I have participated in, and it was quite memorable as well. Throughout the time we were there, it was jam-packed with activities, workshops, and of course--tons of energy from the committee as well as the other participants! This is my 6th camp I have participated in, and it never fails to amaze me how a group of young adults along with Rev. Fr. Mat Alexander and Idicula Uncle organize such an awesome and livening camp! It was also a great sight to see so many new faces at camp this year. This proves to me that our Church is only growing in the future, and it will continue to strive in excellency. The youth of the Dallas/Oklahoma/Denver area are so strong in their faith, and I hope to see it grow and flourish our faith as a whole in the years to come." — Argey George (Camper) "Team Christ has maintained the spirit and energy that was intended by the very first committees and conveners! The committee this year did a wonderful job incorporating an amazing speaker who could relate the topic illustratively with the theme. The activities were definitely enjoyable and allowed for team bonding and opened up excellent discussion. Thanks for the amazing flashback from the past. It was so nice coming back to Team Christ as a participant."
—Sherrin Alexander (Camper/Previous Council Member)