MMVS Dallas Regional Conference held on Saturday Feb 3rd a great blessing.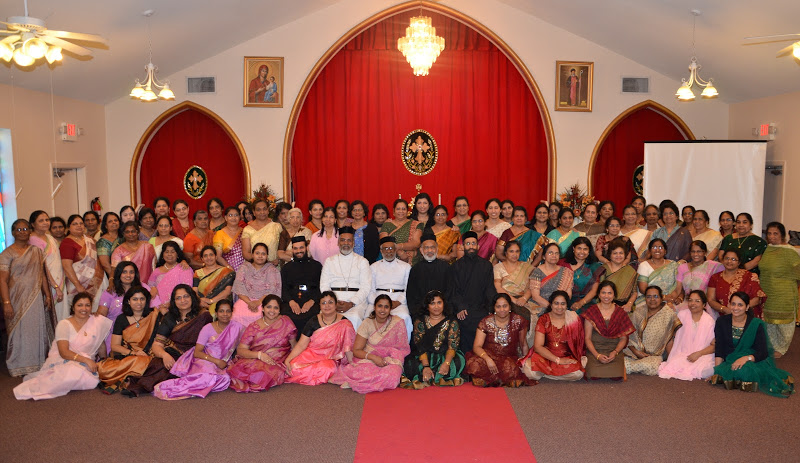 The MMVS Dallas Regional Conference was held at the St. George Orthodox Church, Irving, TX on Saturday 02/09/13 and was a great blessings to all the participants. Conference started at 9am with Morning prayer and ended at 1:00 pm with noon prayer followed by Lunch for all participants. Rev. Fr. John Kunnathusseril, Rev.Fr. C. G. Thomas, Rev.Fr. Raju Daniel, Rev.Fr. Rajesh John ( Vice President, Diocesan MMVS) were the priests in attendance. Rev. Fr. Thampan Varghese, vicar St. George Orthodox Church coordinated the conference.
The Theme of the conference was"Make every effort to live in peace with everyone and to be holy; without holiness no one will see the Lord" (Hebrews 12:14). Mrs. Sally Thampan, former MMVS diocesan Secretary was the keynote speaker of the conference and Rev. Fr. John Kunnathusseril ( Vicar St. Mary's Church , Dallas ) led the classes on counseling.
Mr.Susan Alex, unit secretary of St. George MMVS welcomed everyone to the one day conference. Mrs. Annamma Abraham, the Regional Secretary gave the vote of thanks. Mrs. Laly Vadakedom was the MC of the event. Mrs. Leelamma Zachariah, and Mrs. Annie John Thayyil led the Bible readings. St. George MMVS choir sang melodious songs which enriched the whole program. Around 85 plus delegates from all six Dallas Churches attended the conference.