MMVS West Regional Conference and talent competition held on June 6th at St. Thomas Orthodox Church, Los Angeles.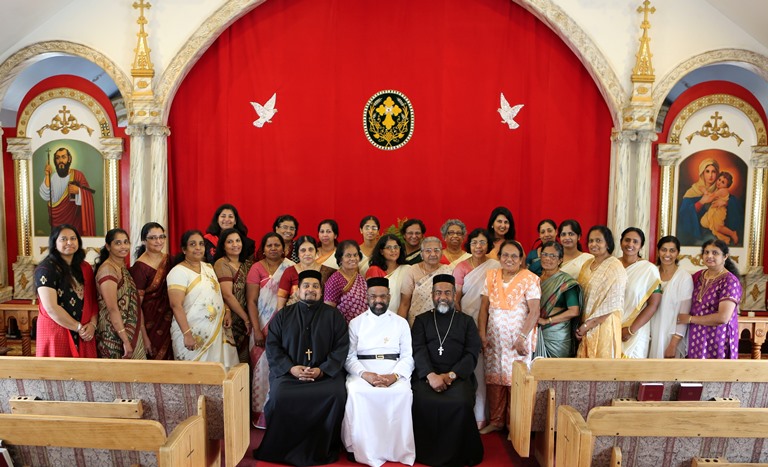 West Regional conference and talent competition was conducted on June 6th at St. Thomas Orthodox Church, Los Angeles. The key note speaker was Dn. Samuel (Saju) Varghese, West Region Youth Convener. He made us aware of the second family our children facing, outside the walls of their own family. It made us think how to prepare our children to face the world when they go out at the age of 18. Rev. Fr. Yohannan Panicker, Vicar of St. Thomas church, Los Angeles, and Rev. Fr. Slomo Isaac George, Vicar of St. Thomas Church, Phoenix, Arizona were also present on that occasion. We have 40 participants from members of 5 churches of this region. Only one church could not send any representative. It was a great pleasure to receive representatives from these churches considering the vast area this region is covering. Members from three churches had to come the previous day to attend this meeting. Quiz and Talent competitions were also held at this time.
The Regional Secretary Mrs. Santhamma Pothen welcomed every one after the opening prayers. The main MCs were Mrs. Elizabeth John, Unit secretary of St. Thomas Church, Los Angeles, and Mrs. Suma Koshy, unit secretary of St. Mary's Church, San Fernando Valley. Vote of thanks was given by the Joint secretary of St. Thomas Church, LA, Mrs. Elizabeth Varghese. General Secretary Mrs. Santhamma Mathew was also present and she gave an update of the activities of MMVS. Competitions were held after lunch. Results were announced and prizes were distributed. The West Regional Quiz Competition Winners are the team from St. Thomas Church, Los Angeles. This prize will be given at the Diocesan level meeting. The conference came to a close by 3 pm. It was a blessed event and I thank almighty God to give me this opportunity to serve God and the Church.
Santhamma Pothen
Regional Secretary, West Region
Picture Courtesy : Creative Photography