Nathaniel Varghese from St. George Orthodox Church, Sacramento winner of 2nd place at Intel International Science and Engineering Fair 2013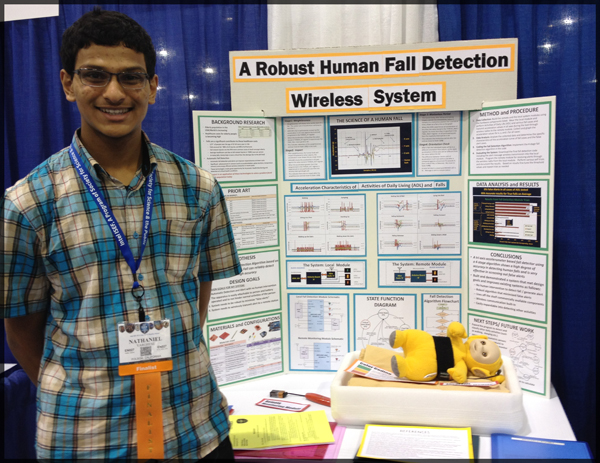 Folsom :Nathaniel Varghese, son of Mr. Varghese George, had the distinction of earning 2nd place at Intel International Science and Engineering Fair (ISEF 2013) at Phoenix, AZ. He is a 11th grade student at Folsom High School, California.He is a member of our St. George Malankara Orthodox Church , Sacramento.
The project which won him the honor was called: "A Robust Human Fall Detection Wireless System". His achievement was further recognized by the MIT Lincoln lab. They recently named a minor planet after him for the same achievement.
The recognition letter and further information about the minor planet is below. He was also interviewed on local TV last year. The video clip link is below the article. For this award, Nathaniel was also inducted into the National Gallery for Americas Young Inventors (one of only 5 nationwide from hundreds of ISEF winners and others who applied) and he received the "Tommy Awards" from the Edison foundation. This is a big achievement and the Diocese would like to commend him on this major achievement.