North West Region : 2016 Regional Family Conference Report & Pictures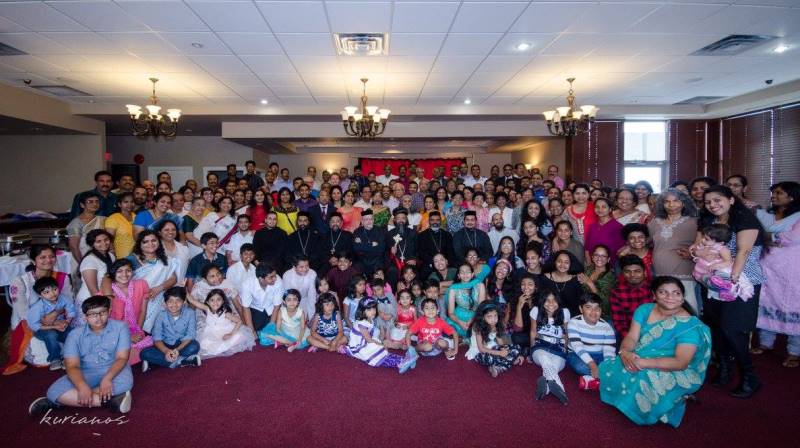 The North West Region along with a few other parishes in the adjacent states organized the 2016 Regional Family Conference in Vancouver, BC, Canada from the 7th to the 10th of July 2016. The Conference theme was "The Home Built on Rock" and the keynote speaker was Rev. Fr. P A Philip, Deputy Secretary, Ministry of Human Empowerment.
H.G. Alexios Mar Eusebius, Metropolitan led the conference, assisted by Very. Rev. Michael Hatcher Cor Episcopa (St. Gregorios MOC, Spokane, WA), Rev. Fr. Dr. Paul T Varghese (Vicar, St. George MOC, Vancouver, BC), Rev. Fr. Binny M Kuruvilla (Vicar, St. Mary's MOC, Calgary, AB), Rev. Fr. Shabu George (Vicar, St. Gregorios MOC, Edmonton, AB), Dn. Rajiv Hatcher and Dn. Pradeep Hatcher (both from St. Gregorios MOC, Spokane, WA). In addition to the host Parish, Vancouver, members belonging to the Parishes of Edmonton, Calgary, Spokane, Seattle, San Francisco and Los Angeles were in attendance along with Orthodox Church members from Oregon and Vancouver Island.
Rev. Fr. P A Philip's soaring keynote address was inspiring and informative, and was able to probe, educate, challenge and even provoke everyone into considering the covenant of marriage along with our responsibilities as members of the family unit. Concurrent sessions were organized by Dn. Rajiv Hatcher and Dn. Pradeep Hatcher for the MGOCSM students while Ms. Kathy Pike and team organized craft activities and games for the little children. The parishes also enjoyed the opportunity to present their congregation's history and activities, and to stage cultural programs. The Vancouver parish did a commendable job in organizing their first Family Conference and won over everyone with the wide array of home-made delicacies for lunch, dinner and snacks, prepared by the parish members themselves.
The jovial atmosphere and Rev. Fr. P A Philip's encouragement to actively participate and engage in the discussions, resulted in a memorable and unforgettable experience for all, not only reminding everyone of the importance of the family, but also allowing everyone to remember that we belong to an active and connected Malankara Orthodox Syrian Church, even if we are so far from our homeland.
The Conference included a trip to the property recently acquired by the Vancouver parish, for a prayer led by H.G. Alexios Mar Eusebius, Metropolitan, and a sightseeing trip to downtown Vancouver, Stanley Park and Granville Island. The Conference ended on Sunday, 10th July with a closing session after the Holy Qurbana. The 2016 Family Conference Organizing Committee, led by the Co-ordinator Mr. Ethnor Jacob (Vancouver parish), would once again like to thank all the Clergy for their leadership, the attendees for their participation and the organizers for their hard work.