Picture Recap : 2016 Urshlem Men's Summer Camp.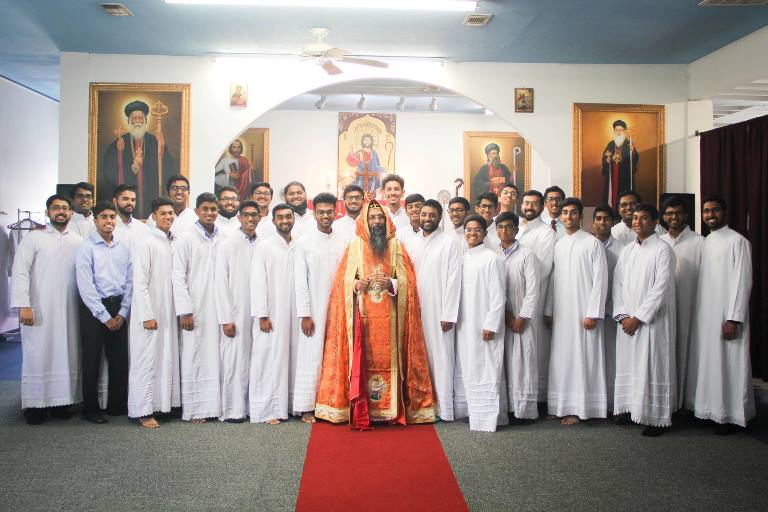 The 2016 Urshlem Men's Summer Camp took place at the Diocesan Center of the South-West Diocese of America in Houston, Texas from July 10 to July 17. The theme for this year was "Revealing the Presence of God" which was inspired by the verse taken from Psalm 45:11, which says, "Be still and know that I am God" (OSB).
The camp followed the structure of the liturgical hours of prayer with sessions and workshops that elaborated on the theme as well as other topics concerning the faith. We were blessed to have H.G. Alexios Mar Eusebius, to stay for the full duration of the camp, providing his blessings, guidance, support, and teachings to the young men. The main speakers for this year's camp were: Rev. Fr. James Cheriyan, Rev. Fr. Shaun Mathew (FrMathew T Mathew), and Rev. Dn. Saju Varghese. Along with them, we were blessed to have Rev. Fr. Jake Kurian, Rev. Fr. Joel Mathew, and Rev. Dn. Gabriel Pike as workshop and seminar speakers. As the days of the camp passed on, the participants grew from being unfamiliar with each other to brothers in Christ. As you explore this album, we hope that you will be encouraged to attend this camp next year and that you will keep all the young men of our church in your prayers!