Weekly Holy Qurbana Started at Urshlem Aramana Chapel on Sundays - Morning Prayer starts at 9.00 AM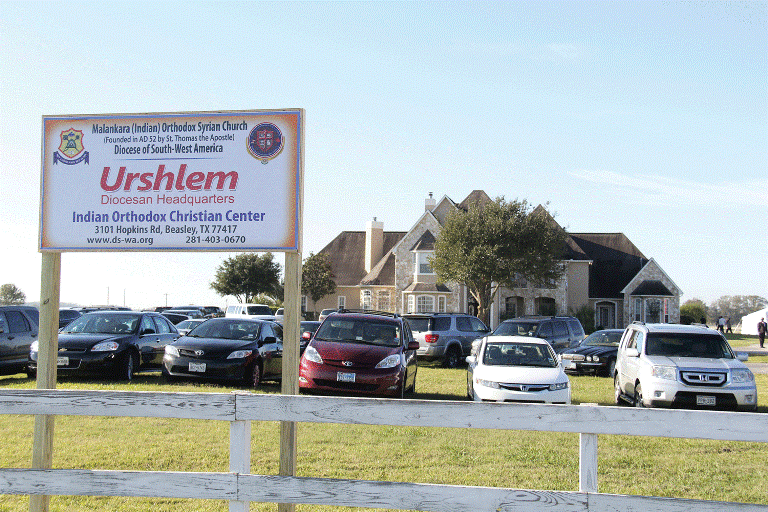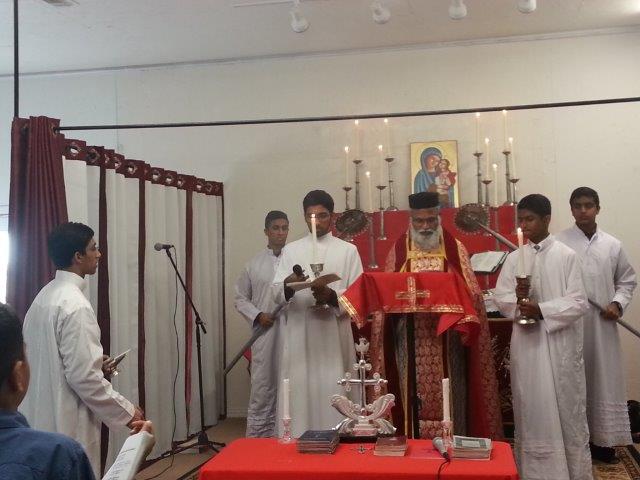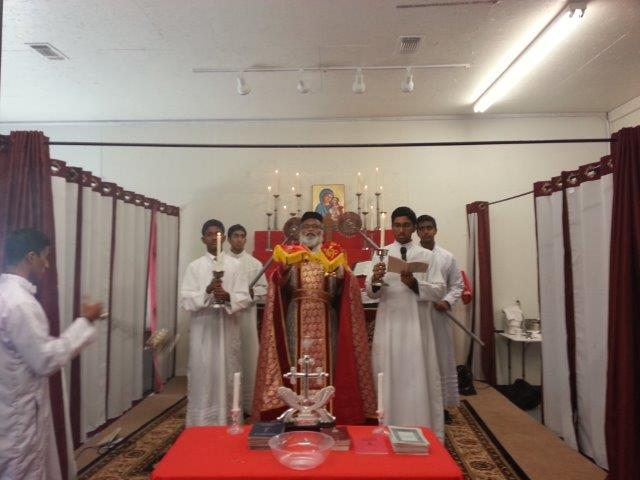 ---
DSWA/AC/01/2014 January 04, 2014
Dearly beloved,
As it has been communicated earlier, the diocese is making final arrangements to transition to the new Diocesan Center in Beasley. As the new primary residence of the bishop and the diocesan center, it is expected that regular prayer services along with the Divine Liturgy should be celebrated on consistent basis. Therefore, we have appointed Rev. Fr. Mathew T. Mathew (Shaun Achen) as the chaplain of the chapel and Rev. Fr. Mammen Mathew to coordinate the regular services to be held in the chapel. Beginning on Sunday, January 12th, the Holy Qurbana will be celebrated in the temporary chapel in Beasley every Sunday. The Morning Prayer will start at 9.00 AM followed by the Holy Qurbana. We request the cooperation of the area priests in the Houston area to help conduct regular services in the chapel by celebrating the liturgy according to the convenience in their schedules.
It is our hope that a congregation be formed as part of this chapel with opportunities for those who reside close to the area as well as those who have not yet taken membership in any of the four area parishes in Houston to be regular members. In addition, the chapel will serve the primary purpose of outreach and mission, especially to those who are born and brought up in the U.S. and are not attending our current parishes for whatever reason. It is our every intent to give them an opportunity to be a part of the Holy Church by offering spiritual edification including education for their children. It is our hope and prayer to link them to the faith and practices of our forefathers and provide for their spiritual needs.
We seek the prayerful cooperation and support of all those in the Houston area. Further details of a regular schedule for prayer services and the liturgy will be communicated in the coming weeks through the diocesan website.
We wish you a blessed year of 2014 with all divine providence!
Your Shepherd in Christ,
Alexios Mar Eusebius