St. Paul's Orthodox Church Dallas held OVBS from July 24 – 26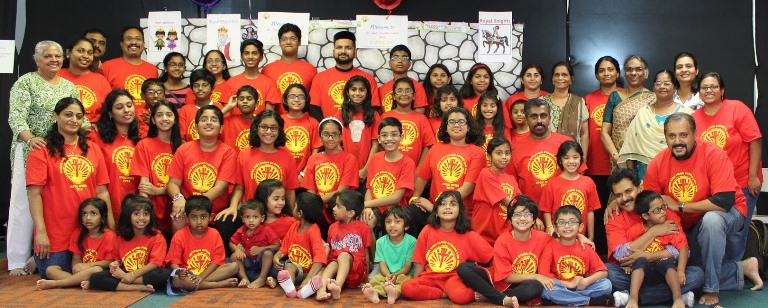 After being a church for 5 years, St. Paul's Orthodox Church Dallas was blessed to hold it's first Orthodox Vacation Bible School this year by the persistence and vision of the current vicar, Fr. Binu Mathews. The OVBS was held from July 24 – 26 with 35 students.
Each day began with morning prayers followed by 2 morning break out Bible study sessions with their respective teachers. The afternoon was filled with arts and craft sessions, games and ended with movie time. Each child who participated was presented with a certificate and a small token of appreciation. The grand finale took place on Sunday after the Holy Qurbana which consisted of the children reciting the Bible verses, songs and relaying what they learned and appreciated most over the previous 2 days.
St. Paul's Orthodox Church OVBS would not have been successful without the prayers and support of the parishioners, Sunday School children, parents and outstanding volunteers. There was a group of about 20 volunteers who helped from preparing food, curriculum, decor, sponsorship, teaching etc. The church is excited about it's growth and looks forward to the future plans God has in store in the coming years.
To God Be All Glory, Honor, and Praise.
Day 1 Pictures
Day 2 Pictures