St. Thomas Orthodox Church, Detroit honors Seniors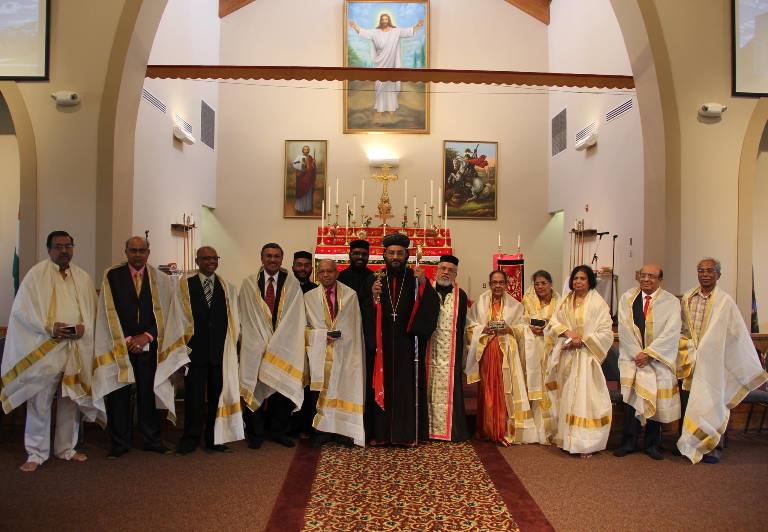 St. Thomas Orthodox Church, Detroit honors parishioners  who  are 70 years old and above .They were honored as part of the Perunal Celebrations.
(Pictured Left to Right): Mr. John Panicker, Mr. Mathew Panicker, Mr. Chacko Abraham, Mr. Stephen Kuruvilla, Dn. Anoop Thomas, Mr. George Thomas, Rev. Fr. James Cheriyan (Assistant Vicar ), H G Dr. Abraham Mar Seraphim ( Metropolitan of Bangalore Diocese ), Rev. Fr. Philip Jacob (Vicar ), Mrs. Gracy Thomas, Mrs. Ammini Yesudas, Mrs. Aleyamma Parekh, Mr. James Parekh, Mr. Samuel Mathew Sr.
In addition, following people were honored this year, but weren't able to attend the event: Dr. Jacob Ninan, Mr. Mangalasseril Allan, Mr. P.J. Thomas, Mrs. Leelamma John, Mrs. Gracy Philip, Mrs. Annamma Panicker.