Chicago St. Gregorios to host Fall Fest 2013 - Saturday, October 5, 2013, 10:00am - 9:00pm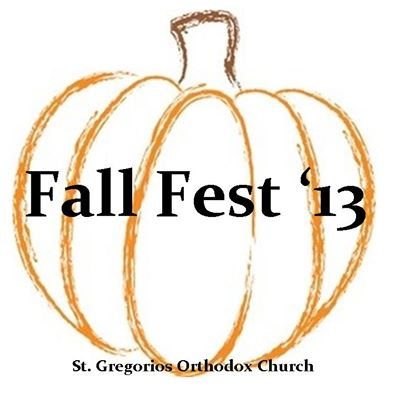 Come to Fall Fest '13 along with your family and friends to partake of all the fun it has to offer!

Join us for a full day of activities, games, booths and food followed by an evening of entertainment! ...

Here are some of the games/booths that will be present:

Dunk Tank
Bounce House
Pie In The Face
Bozo Balls
and MANY more!!!

Are you all about some good ol' competition? The following contests will also be taking place:

Chicken Wing Eating Contest
Ping Pong Contest
Water Balloon Tossing Contest

Don't forget food sales, including American and Indian delicacies including delightful desserts!

Are you interested in showcasing your God-given talents to the world? Show off what you've got at the evening variety show!

Invite your family and friends - don't miss out on a wonderful way to enjoy this autumn season!

Interested in purchasing tickets ahead of time? Want to donate goods to be sold? Care to sign up for one of the above mentioned contests? Itching to sign up for the variety show? Need any additional information? Come to the Fall Fest booth at church after Holy Qurbana!

**If you or someone you know is interested in helping out, please contact Anup Alexander, Alex Oommen or Muth Varghese OR email st.gregorios.youth@gmail.com**

See you there!