Coptic Bishop Youssef visits Diocesan Center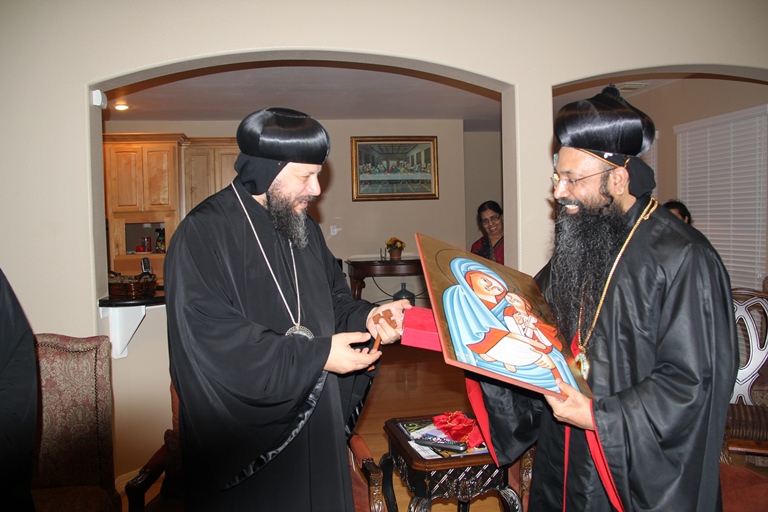 His Grace Youssef ,Bishop of the Coptic Orthodox Diocese of the Southern United States visited the Diocesan Metropolitan  His Grace Alexios Mar Eusebius at our  diocesan center on  Monday, April 8, 2013. Bishop Youssef  was accompanied by Hegomen (Archpriest) Fr. Bishoy George, Vicar of St. Mark Coptic Orthodox Church, Bellaire (Houston), TX.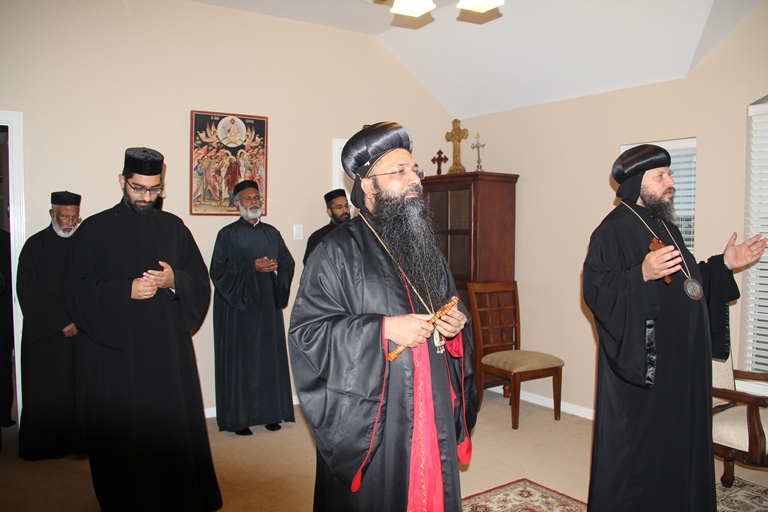 The Bishops exchanged gifts and thoughts about the similarities between the two churches as well as the monastic systems in both churches. The two prelates discussed ways in which the two churches could work together and especially in the common celebration of liturgy so as to strengthen the bonds of the dioceses of both churches here in America.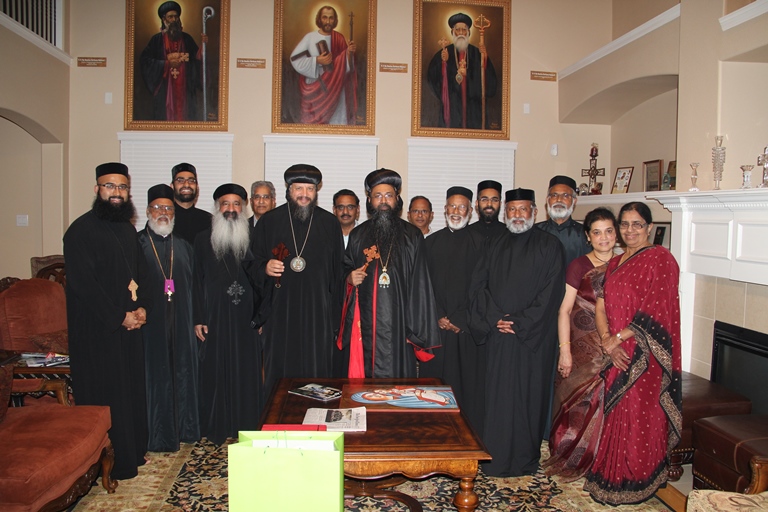 Very Rev. Gheevarghis Aroopala CorEpiscopa, Rev. Fr. John Gheevarghese , Rev. Fr. Mammen Mathew, Rev. Fr. V. C Varghese, Rev. Fr. Joshua George (Binoy Achen) ,Rev. Fr. Christopher Mathew , Rev. Fr. Mathew T. Mathew (Shaun Achen) , Mr.George Geevarughese and  Mr. Baby Thomas  were also joined Mar Eusebius  Grace to welcome the special guests to the Diocesan Centre