Falling asleep in the Lord of Metropolitan Philip, Antiochian Archdiocese of North America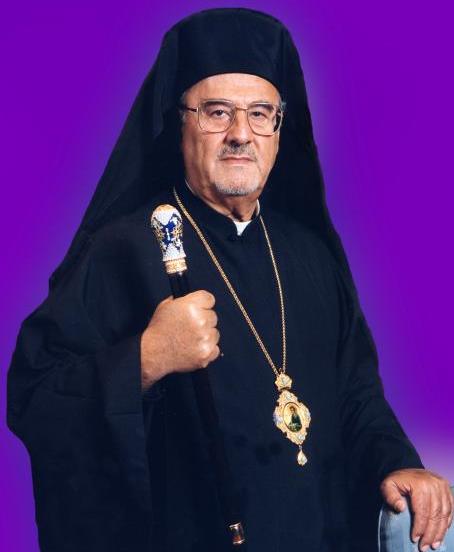 On March 19, 2014, Metropolitan Philip of the Antiochian Archdiocese passed away while receiving treatment from a heart attack in Florida.
The Metropolitan was born in Lebanon, being the fourth of five children to his parents. He did his undergraduate seminary studies in Lebanon then served the Patriarch of Antioch as his deacon. Later he went on for higher studies in London, and then later in America at Holy Cross Greek Orthodox Seminary, and at St. Vladimir's Orthodox Seminary. He was ordained a priest in 1959, and served as pastor at the St. George Parish in Cleveland. In 1966 he was elected as bishop, to succeed Metropolitan Anthony, Archbishop of New York. He was consecrated a bishop on August 14, 1966, in Lebanon.
His Eminence was a great humanitarian who supported and worked for peace in the Middle East, and started missions to help the helpless in the numerous conflicts that plague the Middle East. The Metropolitan was also a key figure in uniting the Antiochian Archdiocese, and healing many of the divisions within the diocese and in parishes during his episcopacy. He was also instrumental in making the Orthodox Christian faith more accessible to America., by receiving 2000 Evangelical Christians who desired to become Orthodox in 1987. He has led the Antiochian Archdiocese for over 40 years, and helped it to grow into a dynamic church.
Upon hearing of Metropolitan Philips death, our Diocesan Metropolitan, Alexios Mar Eusebius, sent a letter of condolence on behalf of the diocese showing our support and prayers to the Bishops, Priests, Deacons, and faithful of the Antiochian Archdiocese.
May Metropolitan Philip Memory be Eternal.
Send by
Rev. Fr. Christopher Mathew
Director Interchurch Relations