Friday May 10 , 2013 - His Grace Zachariah Mar Theophilus - Medical condition updates from Diocesan Center , Houston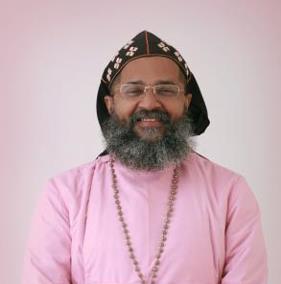 On Monday (May 6th) , the primary medical team involved in Theophilus Thirumeni's treatment convened together to discuss His Grace's condition.
The Doctors explained that they are working together to come up with the best treatments to treat both his prostate cancer and his pain that limits his mobility. Overall, the Medical team is pleased with how Thirumeni is improving. They are proceeding with His Grace's treatment plan carefully and positively. Radiation Therapy for His Grace will start on Monday, May 13th.
Doctors are also considering another Positron Emission Tomography (PET) scan for His Grace,which is now scheduled for Monday May 13th
Along with the treatment, Physical therapists and Occupational therapists are also working with Thirumeni.
Theophilus Thirumeni himself is working diligently with PT (physical therapy ) and OT (Occupational therapy ) to improve his mobility. Thirumeni's pain is well tolerable now, Thirumeni is now taking small steps.
Prayers are working, His Grace's progress is impressive!
Please continue to keep Theophilus Thirumeni in your prayers for an expeditious recovery and departure from the hospital. Also, please remember to restrict your phone calls and visitations as His Grace is in need of rest and also we need to keep in line with the Hospital's policies.
Even for the closest acquaintances, visiting hours, strictly according to the hospital authorities, are between 3:30 P.M. and 4:30 P.M.
We earnestly encourage all of you to continue to pray for Thirumeni and his treatment.
Your Shepherd in Christ,
Metropolitan Alexios Mar Eusebius