Friday May 3 , 2013 - His Grace Zachariah Mar Theophilus - Medical condition updates from Diocesan Center , Houston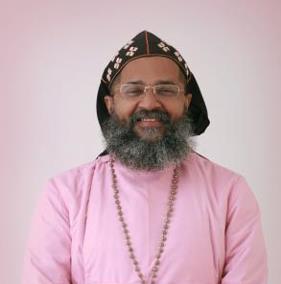 Glory to God in the highest!
We thank everyone for the prayers. The merciful Lord listens to our prayers.
We are pleased to let you know that Theophilus Thirumeni's condition is much improved. We, together with the Vicars of the Houston area churches ( Very Rev. Gheevarghese Aroopala Cor Episcopa, Rev. Fr. Dr. C. O. Vargis, Rev. Fr. Joshua George (Binoy Achen), Rev. Fr. K. Y. Wilson (Vicar, St. Thomas Atlanta) and Mr. Abraham Eapen (St. Thomas Cathedral – Houston) met with the doctors on Wednesday, May 1, 2013, who stated that the biopsy results confirmed the presence of prostate cancer.
The specific treatment for His Grace's condition has already begun. According to the doctors, they will be glad to continue His Grace's care and treatment. Since the treatment is to continue for many years, Theophilus Thirumeni expressed a desire to go back to India. The doctors hope that His Grace may be able to travel to India in about two/three weeks and continue his treatment there if that is what His Grace wishes.
Thirumeni has started taking light food and continues to converse normally.
Thirumeni's case is a common form of cancer and the medical team attending to His Grace is comprised of specialists from the M.D. Anderson Cancer Center, one of the leading Cancer Institutes in the world.
We understand that our faithful are very concerned about Thirumeni's condition, but we ask that the community please refrain from visiting His Grace and to limit the phone calls. Even for the closest acquaintances, visiting hours, according to the hospital authorities, are between 3:30 P.M. and 4:30 P.M.
We earnestly encourage all of you to continue to pray for Thirumeni and his treatment.
Your Shepherd in Christ,
Metropolitan Alexios Mar Eusebius