His Grace Dr. Zachariah Mar Theophilos returns to India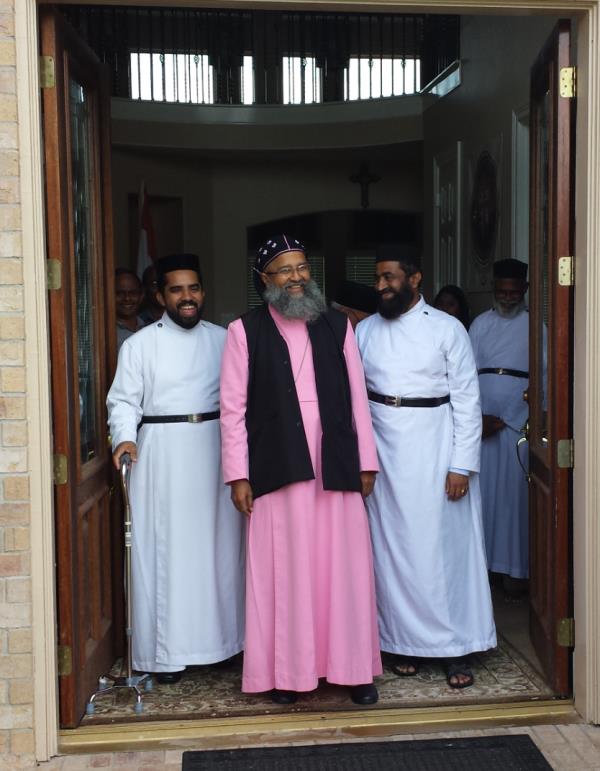 Exodus 15:26  I am the Lord Who heals you.
His Grace Dr. Zachariah Mar Theophilos will be leaving Houston today (Monday, July 01, 2013) for India at 06:50 p.m. CST. After a short stay in Dubai the Emirates flight is expected to arrive at Kozhikode airport on Wednesday, July 3, 2013, at 09:05 a.m. IST. His Grace will be received at the airport by H.G. Abraham Mar Epiphanios, H.G. Yakoob Mar Elias, H.G. Dr. Zachariah Mar Aprem, clergy and faithful from Malabar and other dioceses, including faithful from Thirumeni's home parish in Chengaroor.
The Diocesan Center and Aramana staff in Houston had a great fellowship with His Grace and had a blessed time caring for him. We are greatly obliged to the many who served Thirumeni while he was hospitalized and also during His Grace's stay in the Diocesan Center. There are many of His Grace's relatives and well wishers who visited Thirumeni from across the country especially his cousins from New York and Philadelphia.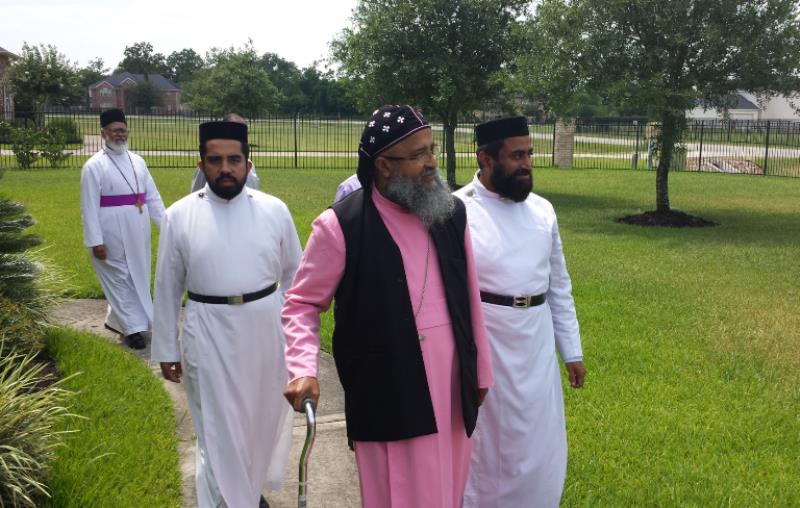 We cannot mention the names of all those who took pains to care for Thirumeni during his treatment at the hospital and his stay at the Aramana. Rev. Fr. Joshua (Binoy) George and Mr. Abraham Eapen (Ponnachen) need to be specially mentioned for their selfless service to His Grace from the moment he was initially diagnosed with his condition. There are many in the medical profession who assisted His Grace as part of various medical treatments and therapies including his attending physician Dr. Robby Wesley, Tina Chacko, Joseph Mathew (Joby), Anish Abraham, Christina George Kochamma, Rimil Zacharia, Anisha Chakkacheril and many others.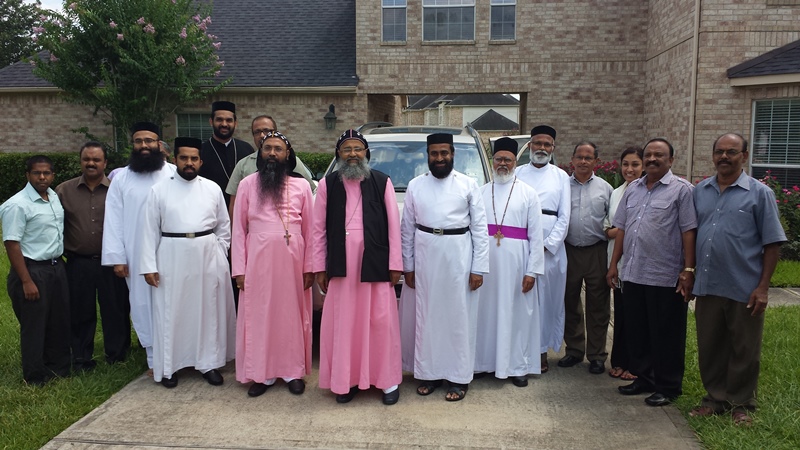 The many clergy in both the Northeast and South-West Dioceses persistently inquired about Theophilos Thirumeni's health and were unending in their prayers and support. Many Bishops from our church as well as other Christian denominations and also other clergy visited the Diocesan Center to visit His Grace. In addition, the clergy and faithful of Houston also visited often and helped in various ways.
We wish His Grace Mar Theophilos a safe and blessed journey back to India and that His Grace's future treatment be guided by God's hand for a full and complete recovery.
Metropolitan Alexios Mar Eusebius