Mar Eusebius visits Holy Cross Monastery,Castro Valley California.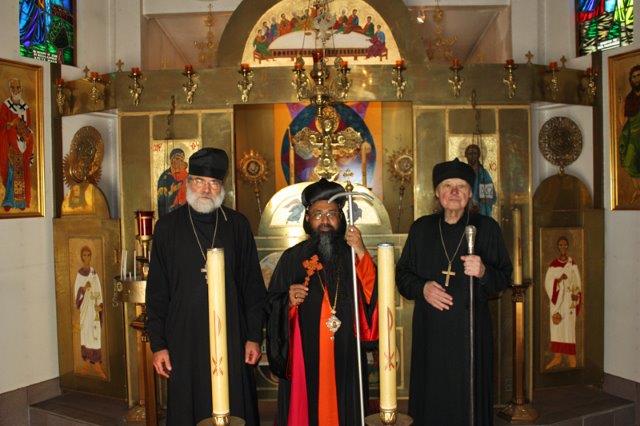 His Grace Alexios Mar Eusebius, Diocesan Metropolitan of Diocese of South-West America visits Holy Cross Monastery,Castro Valley California on Wednesday June 26. His Grace was  received  by Archimandrite Theodor and Priestmonk Stepehn, priest monk Peter and novice Nichole. The Fathers do their utmost to make every visitor feel that their monastic dwelling is a spiritual home to anyone who comes to them for spiritual nourishment .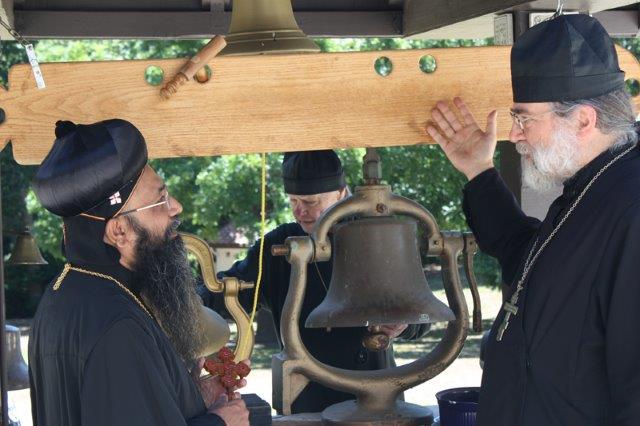 Holy Cross monastery is  started in 1979 and part of  Orthodox Church in America (OCA) under the omophorion of the bishop of the Bulgarian Diocese of Toledo, Ohio.The members of the monastery  themselves built the buildings and the monastery strives to be self-supporting. The monks have performed most of the labor that has transfigured this rustic rural property in to a frontier of paradise.