Monday June 3rd , 2013 - His Grace Zachariah Mar Theophilus - Medical condition updates from Diocesan Center , Houston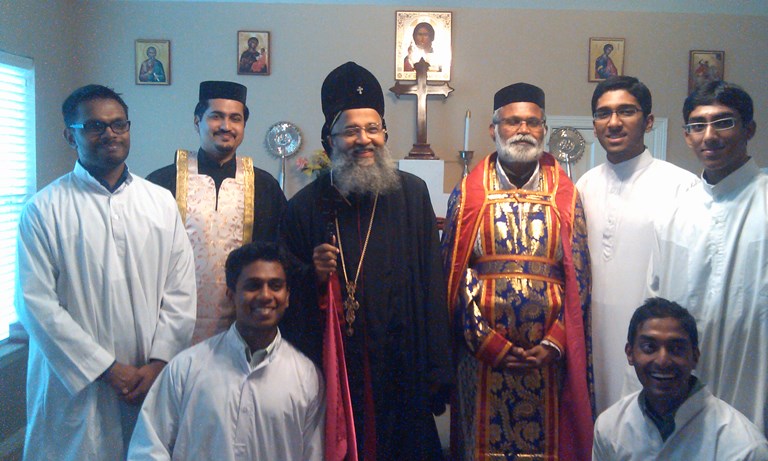 Believe and you will see the glory of God ( St.John 11:40 ).
His Grace Mar Theophilus is currently living in the Diocesan center in Houston. Dr. Roby Wesley from Lyndon B. Johnson Hospital, Houston is paying regular visit to the Diocesan Center and evaluating the progress of Mar Theophilus.
His Grace is gaining strength with continuous physical therapy and now being capable of moving around with the help of walkers and can do daily task with the help of Occupational therapy.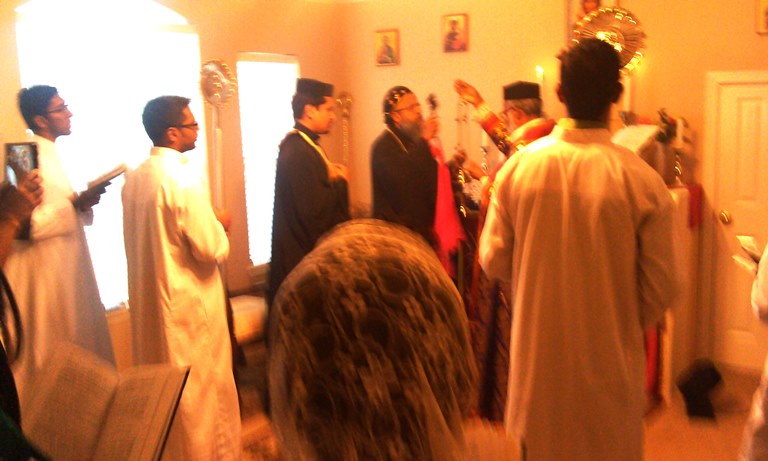 On Sunday, June 2nd His Grace  attended Holy Qurbana at the Aramana chapel located at the at second floor. Rev. Fr Mammen Mathew ( Assistant Vicar St. Thomas Cathedral ) celebrated the Holy Qurbana. Rev Fr. Paul T Varghese (Assist Vicar ,St. Gregorios Orthodox Church, Edmonton, Canada ) was also present during the Holy Qurabana.
The next doctor's appointment for His Grace is on Wednesday June 12th with Urology team and Oncology team. His Grace is currently planning to return to India on June 29th for follow up treatment.
Please continue to keep Theophilus Thirumeni in your prayers for an expeditious recovery.
Metropolitan  Alexios Mar  Eusebius