Ordination Pictures : Deacon Shinto David Ordained as Full-Deacon (M'shamshono).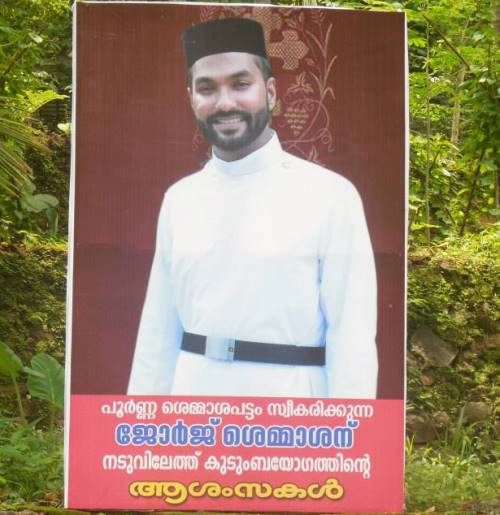 The Holy Ordination toolk place on Saturday, May 24th, 2014 at St. George Orthodox Church, Ellimullamplakkal, Konni, Pathanamthitta. His Grace H.G. Kuriakose Mar Clemis, Diocesan Metropolitan of Thumpamon Diocese  led the Holy Ordination service.
Deacon Shinto David completed Master of Divinity from St.Tikhons Orthodox Theological Seminary, Pennsylvania and graduated the liturgical studies program from Orthodox Theological Seminary, Kottayam. Dn. Shinto is married to Mrs. Julie Mathew and is the son of Mr. Daniel David & Mrs. Alice David. The Home Parish of Dn. Shinto is St. Gregorios Orthodox Church, Detroit.