Pictures from Rev. Fr. Dr. C. O Vargis Achen's Last Sunday as Vicar of St. Stephen's Orthodox Church , Houston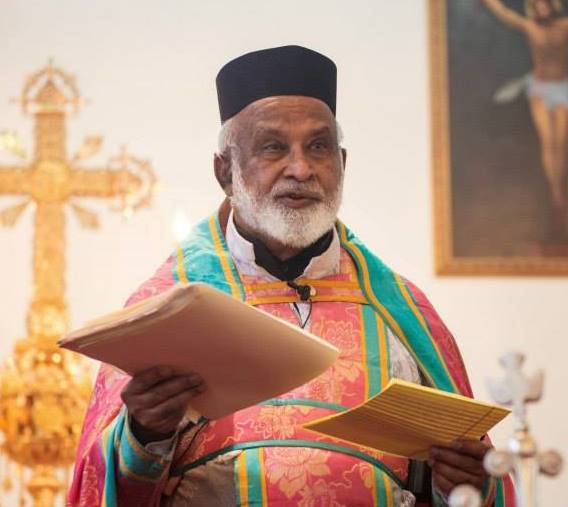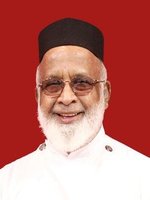 Fr. C.O. Vargis was born on April 23rd, 1936 to Mr. Varghese Oommen and Mrs. Thankamma of the Chakittadathu family at Thumpamon. His siblings are Yohannan, Aleyamma, Mathew, Marykutty, Thomas and Annie.
Education
Catholicate College (B.Sc.), Orthodox Theological Seminary, Kottayam (GST), Union Seminary, New York (STM), St. Vladimir's Seminary, Duke University (MRE), Corpus Christi State University (MS), Texas Southern Univeristy (Ed.D)
Ordination
Deacon (1957) by HG Daniel Mar Philoxenos
Priest (June 16th, 1961) by HH Baselios Gheevarghese II

Service
Served as a parish priest at Arattupuzha (2 yrs), Karoor (2yrs), Kumbazha (2yrs), Madras St. Thomas (1yr), Thirubothiyoor, Tambaram, Avady, Kanpur, St. Thomas Houston (14 years), St. Stephen's Houston (1990-present)

Achen has been serving the Church as a priest over the past 50 years. Achen is also the pioneer of the Indian Orthodox Church in Houston. In the 1970s, he traveled all the way from Corpus Christi to celebrate Holy Qurbana in Houston in the 1970s. He was the founding vicar of the first Orthodox parish community in Houston.
In his pastoral ministry, he takes special effort to visit homes and extends his services a priest to all who are in need of spiritual care. He also motivates the young in their faith, as well as in their studies and career. He relates to kids at their level and many of the little children in Houston consider him their grandfather, calling him lovingly "AchenAppachan." He took special efforts to publish the service book of the Holy Qurbana and Common prayer book for the use of the young generation in America.
May God continue to bless his ministry and his service to the Holy Church.