Reverend Fr. John Kunnathusseril & Family requests your valuable prayers for a speedy recovery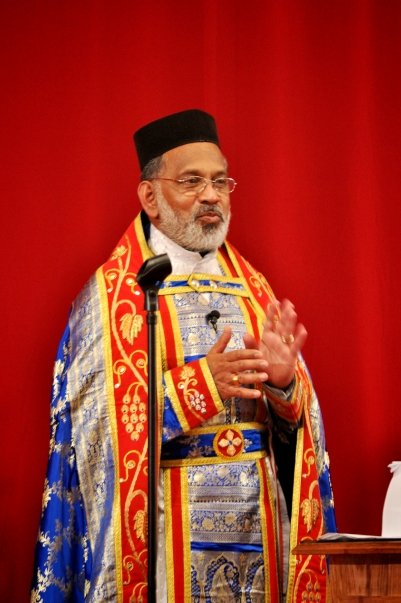 I can do all things through Christ which strengtheneth me. Philippians 4:13
On Monday June 3, 2013, Rev. Fr. John Kunnathusseril ( Vicar , St Marys Orthodox Church - Dallas, Carrollton, TX ) will be undergoing open-heart surgery to remove a benign tumor inside the heart, medically referred to as myxoma.
Achen will be having the surgery at St. Paul's Medical Center Dallas, TX which is part of UT Southwestern Medical Center. The surgery will be performed by chief cardiothoracic surgeon of UT Southwestern, Dr. Michael Jessen. Achen will be doing pre-op preparations for the surgery on Thursday and will be resting prior to surgery. Hearty prayers are requested leading up to surgery, the day of surgery and continued through Achen's recovery.
Achen asks that visitors be limited as he will need ample rest during recovery. Achen asks that everyone pray earnestly and please specially remember him in Qurbana this Sunday. Thank you.
Send by : Asha Kunnathusseril