St. Gregorios Orthodox Church of Kansas City Purchased New Property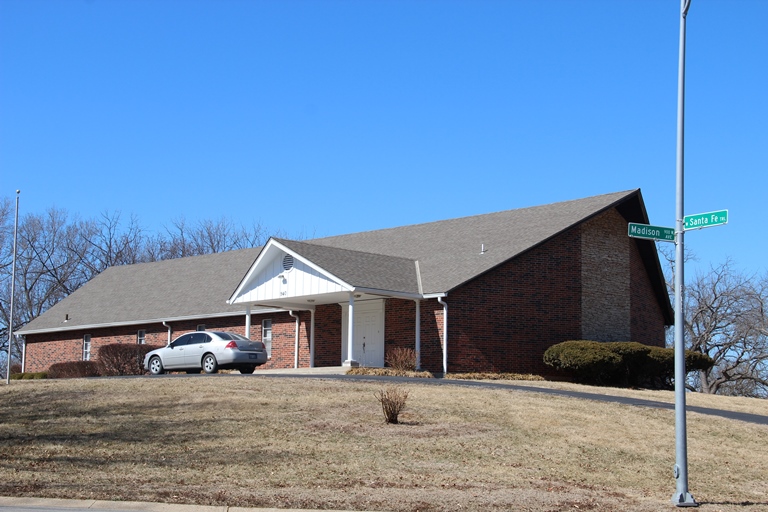 By the grace of God, the St. Gregorios Orthodox Church of Kansas City closed on the purchase of a new property located at 940 West Santa Fe Trail in Kansas City, Missouri on March 10, 2015. The church is the first to be purchased by a Christian community from Kerala (India) in the greater Kansas City area and now the second Indian Orthodox church in the state of Missouri. The property includes 2.63 acres of land along with a 4,000 plus square foot building previously occupied and used as a church. Located centrally for its members, the property is situated in a quiet residential neighborhood near State Line Road, the dividing line between two bordering states, Kansas & Missouri. The current church building features a lobby, sanctuary, office room, conference room, nursery, multiple classrooms, fellowship area, and a full kitchen. The property is adjacent to a small cemetery and is considered a historical site with great significance in the development of western commerce in the 19th century.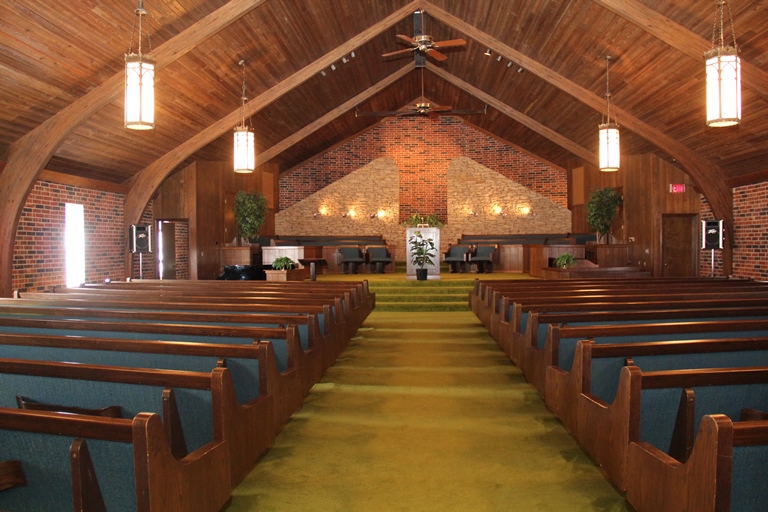 The community in Kansas City was initially served by visiting priests, namely Rev. Fr. M. Zachariah (Colorado) and Rev. Fr. Chacko Isaac (Vicar, St. Mary's Orthodox Church, St. Louis) and was formed as a congregation in 2008 under the leadership of Rev. Fr. Cherian Kunnel (Vicar, St. Thomas Orthodox Church, Oklahoma). It was formally recognized by the Diocesan Metropolitan as a congregation under the Diocese of South-West America in 2009. Recognizing its potential, the congregation was later elevated to a parish on November 2, 2011 through the written order of the Diocesan Metropolitan, and Rev. Fr. Zachariah Diju Skariah was appointed as the parish's first resident Vicar.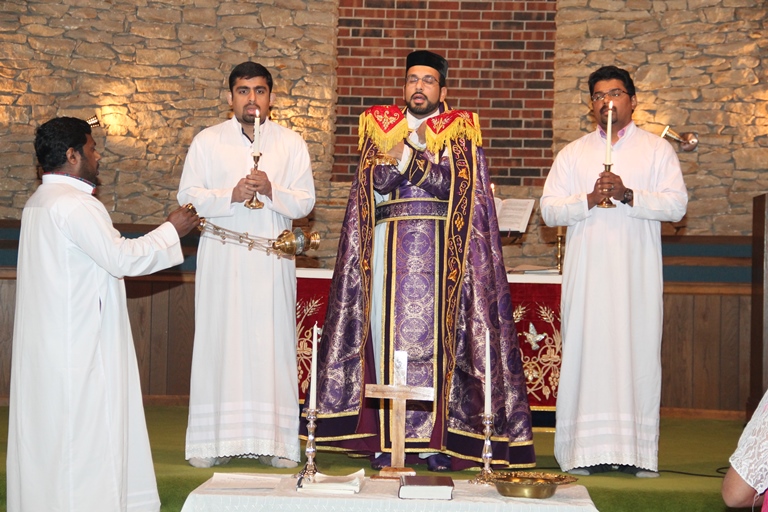 The Vicar and members entered the new church property for the first time on the evening of Mid-Lent, the same day as the closing of the property, and conducted evening prayer and raised the Holy Cross in the middle of the church. The community was blessed to celebrate the first Divine Liturgy in the new church on Sunday, March 15th. Plans are underway to slowly transform and beautify both the interior and exterior of the church in accordance with Orthodox tradition, and the parish is seeking both prayerful and financial support as they embark on this new journey. The church located in the Kansas City metropolitan area serves members in the local Kansas City area along with distance travelers from Wichita, Arkansas and even Iowa.
Click Here for More Pictures of the New Property
For more information regarding the parish, visit their website at: www.stgregorioskc.org