St. James Missions Church Dallas hosted MGOCSM Dallas/OK Area February Service Project
The February Service Event for the Dallas/OK Area MGOCSM, hosted by St. James Missions Church, took place on Saturday, January 31st, 2015. Most of the Dallas/OK Area churches had volunteers representing their respective churches.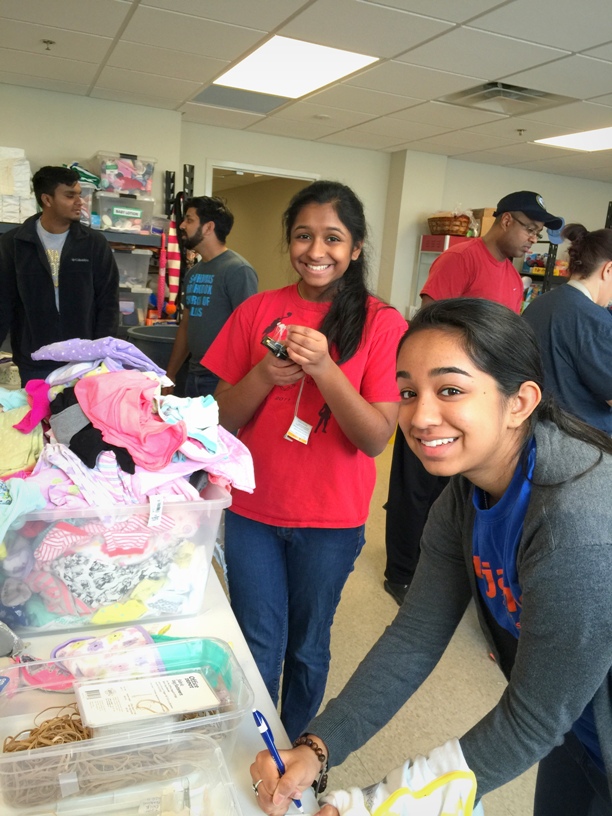 This Area Service Event actually consisted of two projects instead of one main project. Oneof the projects was held at an interactive food pantry for the homeless and the needy called, "Metrocrest". The other project was held at a child day care/child education center, named "Vogel Alcove", that focused towards catering the needs of children of homeless families and/or children of families in domestic violence situations. At Vogel Alcove, some of the volunteers helped organized items that would later be given to families in situations of homelessness or domestic violence, such as clothes, shoes etc. At Metrocrest, the volunteers helped stock food items and assisted those in need of food by personally going to help them search for their needed food items. This service project was a great success and a huge blessing for those who were able to go and serve The Dallas/OK Area MGOCSM wanted to serve the community in a way that would ensure those who went to volunteer would have an impact directly of some sort.
The Dallas/OK Area MGOCSM was able to improve the lives of the less fortunate in the Dallas Area, indirectly and personally. God willing, the Dallas Area/OK MGOCSMwill be able to do more similar projects in the future and make a difference in our community.