The people of Nepal need us right now, Please Join us in helping the victims of Nepal Earthquake: Metropolitan Alexios Mar Eusebius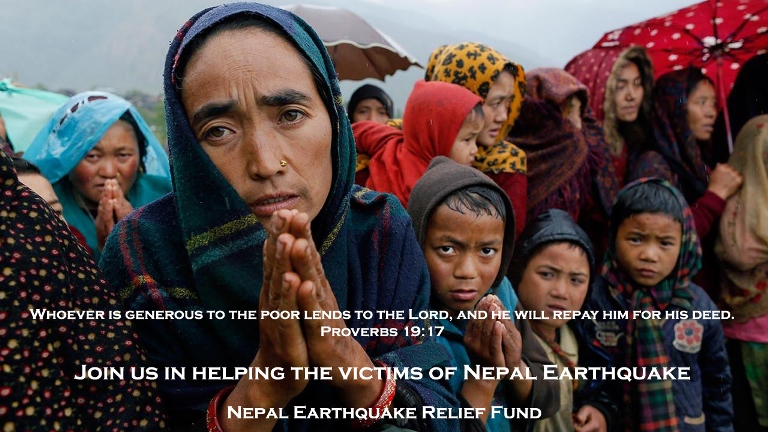 Whoever is generous to the poor lends to the Lord, and he will repay him for his deed. (Proverbs 19:17)
The Nepal earthquake that happened on April 25th, 2015 was one of the most powerful and devastating tragedy that happened in the world history in the recent years. It has taken away the life of thousands of people and confirmed the death of 6300 by recovering their bodies. Last Sunday, we had prayers in our parishes in regards to this matter. His Holiness The Catholicos has issued a Kalpana for our immediate attention in helping this country and the people who were affected. Considering the seriousness of this crisis and the helplessness of the innocent people suffering in this tragedy, as a diocese we have to participate in the relief project, which is initiated by the Church in upmost priority.   Attached is the Kalpana from Bava Thirumeni, to read it in the parishes the following Sunday. You have to take initiative to raise maximum fund in all possible ways. You can also nominate people in all parishes to collect the fund by meeting individuals of the parish personally. It would also be beneficial to encourage the spiritual organizations in this humanitarian work. The amount collected in the individual parishes will be sent to the diocesan office and will hand over from here to the Catholicate office.
Kalpana from  His Holiness Moran Mar Baselios Marthoma Paulos II
We seek your prayerful cooperation and participation in this regard. Keeping all of you in my humble prayers.
Your Sheperd in Christ.
Alexios Mar Eusebius Metropolitan